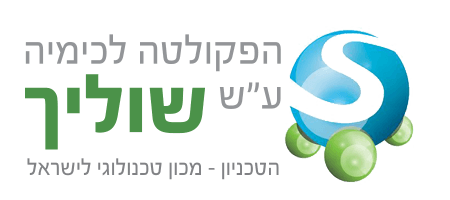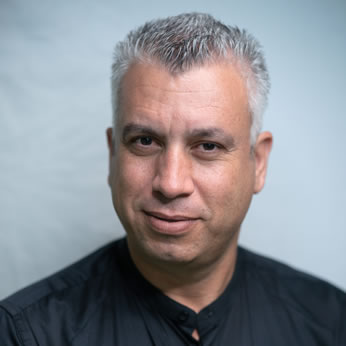 קורות חיים - CV
קבוצת המחקר שלנו מפתחת גישות סינטטיות חדשות לסינטזה כימית של חלבונים הומוגניים בעלי מודיפיקציות שלאחר תרגום (לדוגמא, חלבונים שעברו יוביקווטינציהופוספורילציה) המשמשים עבור אנליזות מבניות, ביוכימיות, ביופיזיקליות ופונקציונליות.
א) סינטזה כימית וסמי-כימית של חלבונים בעלי מודיפיקציות שלאחר תרגום.
ב) חקירת סגנליהיוביקוויטין ודומיו בשיטות של כימיה ביולוגית.
ג) סינטזה כימית של היסטונים שעברו מודיפקציות.
ד) ויסות פעילות אנזימים על ידי שימוש במולקולות קטנות, פפטידים ופפטידומימטיקה.
Suman Kumar Maity#, Guy Mann#, Muhammad Jbara, Shay Laps, Guy Kamnesky, and Ashraf Brik; Palladium-Assisted Removal of a Solubilizing Tag from a Cys Side Chain To Facilitate Peptide and Protein Synthesis (# these authors contributed equally), Organic Letters, 2016, 18, 3026–3029, ACS Editor Choise.
Roman Meledin, Sachitanand M. Mali, Sumeet Singh and Ashraf Brik; Protein ubiquitination via Dehydroalanine: Development and Insights into the Diastereoselective 1,4-Addition Step, Organic & Biomolecular Chemistry, 2016, 14, 4817 – 4823.
Suman Kumar Maity#, Muhammad Jbara#, Shay Laps and Ashraf Brik; Efficient Palladium Assisted One-pot and Rapid Deprotection of Cysteine(Acetamidomethyl) Following Native Chemical Ligation and/or Desulfurization to Expedite Chemical Protein Synthesis (# these authors contributed equally), AngewandteChemie ,2016, 55, 1 – 6.
Muhammad Jbara#, Suman Kumar Maity#, MallikantiSeenaiah, and Ashraf Brik, Palladium Mediated Rapid Deprotection of N-terminal Cysteine Under Native Chemical Ligation Conditions for the Efficient Preparation of Synthetically Challenging Proteins (# these authors contributed equally), Journal of American Chemical Society, 2016, 138 ,5069–5075.
PushparathinamGopinath, ShimritOhayon, MickalNawatha and Ashraf Brik, Chemical and Semisynthetic Approaches to Study and Target Deubiquitinases, Chemical Soiciety Reviews, Advanced Article.
Michael Morgan, Mahmood Haj-Yahya, Alison E. Ringel, PrasanthiBandi, Ashraf Brik and Cynthia Wolberger*, Structural Basis for Histone H2B deubiquitination by SAGA DUB Module,Science, 2016, 351 725-728.
SomasekharBondalapati#, Muhammad Jbara# and Ashraf Brik*; Expanding the Chemical Toolbox for the Synthesis of Large and Uniquely Modified Proteins (# these authors contributed equally), Nature Chemistry, 2016, 8, 407–418.
Muhammad Jbara, Suman Kumar Maity, Michael Morgan, Cynthia Wolberger* and Ashraf Brik*: Total Chemical Synthesis of Phosphorylated Histone H2A at Tyr57 Reveals Insight into the Inhibition Mode of the SAGA Deubiquitinating Module, AngewandteChemie ,2016,55, 4972-6.
PushparathinamGopinath and Ashraf Brik*, 2,2′-Azobis[2-(2-imidazolin-2-yl)propane] Dihydrochloride, e-EROS, In press.
Suman Kumar Maity, Muhammad Jbara and Ashraf Brik*: Chemical and Semisynthesis of Modified Histones, Journal of Peptide Science, first published online: 18 JAN 2016 (Festschrift for the journal on occasion of the 70th birthday of Stephen BH Kent).
Roman Meledin, Sachitanand M. Mali and Ashraf Brik; Pushing the Boundaries of Chemical Protein Synthesis: The Case of Ubiquitin Chains, Polyubiquitinated Peptides and Proteins; The Chemical Record, 2016, 16, 509–519.
Professor Ashraf Brik completed his undergraduate studies in Chemistry in 1996 at the Ben-Gurion University of the Negev. Brik attended the Technion-Israel Institute of Technology for his M.Sc. degree and became interested in organic synthesis of natural products. Under the guidance of Dr. Nizar Haddad, Brik worked on the total chemical synthesis of Borrelidin, a natural antibiotic macrolide. In 1998, he moved to The Scripps Research Institute (TSRI) where he worked under the guidance of Professor Ehud Keinan and Professor Philip E. Dawson on a joint program between the Technion and TSRI, in the area of chemical synthesis of proteins. He used the developed chemical tools to study the mechanism of 4-Oxalocrotonate tautomerase and alter its activity from tautomerase to decarboxylase through chemical point mutations. He completed his Ph.D. in 2001, thereafter started his postdoctoral position with Professor Chi-Huey Wong (TSRI). During this time, Brik developed methods to facilitate the discovery of inhibitors against various enzymes. Specifically, Brik developed an approach named microtiter plate-based chemistry and
in situ screening for the discovery of potent inhibitors against HIV protease, beta-aryl sulfotransferase, and SARS human corona virus protease. In 2004, he was promoted to a Sr. Research Associate in the Wong Laboratory and became involved in the synthesis of glycopeptides and glycoproteins applying his knowledge and skills in protein chemistry. In 2007, Brik returned to his Alma Mater as an Assistant Professor at the Chemistry Department in BGU and was promoted to an Associate Professor in 2011 and to a Full Professor in 2012. In 2015, Brik moved to the Schulich Faculty of Chemistry at Technion where he where he holds the Jordan and Irene Tark Academic Chair. His research involves the development of novel chemistries and approaches for the chemical synthesis and semisynthesis of posttranslationally modified proteins (e.g. ubiquitinated, glycosylated and phosphorylated proteins) for biochemical, biophysical and biological studies. His group is also interested in the design and synthesis of modulators based on small molecules, peptides and peptidomimetics for enzymes which are involved in various diseases.