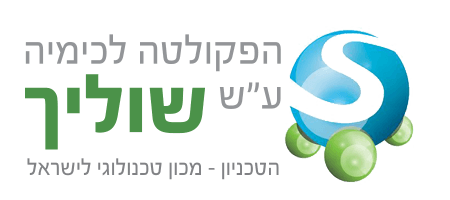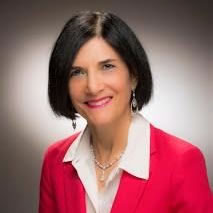 קורות חיים - CV
Nanoscience and nanotechnology; Synthesis, structural and physical characterizations of II-VI and IV-VI quantum dot, rots, wires and platelets, core/shell derivatives, magnetically doped nanostructures, perovskites and single slabs of transition metal chalcogenides; Optical, magneto-optical characterization of ensemble and single nanostructures; Implementation as Q-switches, lasers, solar cells and biological devices.
Prof. Efrat Lifshitz, earned a PhD at the University of Michigan, Ann Arbor, Michigan, USA. She did postdoctoral research at the University of Michigan as well as at the Weizmann Institute of Science, Rehovot, Israel. She joined the Technion–Israel Institute of Technology in 1990. Prof. Lifshitz holds the Matwei Gunsbuourgh Academic Chair at the Schulich Faculty of Chemistry, Technion. She is the recipient of numerous prizes, the most recent among them:  The Taub Excellent in Research Prize, (2019); Lectureship speaker, Birkent University, Ankara, Turkey, (2018); Lectureship speaker, ETH, Switzerland, (2016); Israel Vacuum Society Excellence Award for Research(2016); UK-Israel Lectureship Award, Oxford University (2015); Tenne Family Prize in memory of Lea Tenne for Nanoscale Sciences, awarded by the Israel Chemical Society (2015); External Senior Fellow at the Freiburg Institute of Advanced Studies (2015). Prof. Lifshitz has published ~ 220 scientific publications including in journals with high ranking peer review, including ACS Nano, Nano Letters, Adv. Mater., PRL, PRB; invited reviews (e.g., Science 2016, Nanoscale 2016, Adv. Func.Matt. 2018); reviewed proceedings; and chapters in books. She has delivered approximately 150 invited talks at top-tier international scientific meetings (for example, MRS, E-MRS, TNT, nanoGe, GRC, QD20xx, NaNaX) and her research has been funded by assorted national agency resources, binational programs and various FP7 and Horizon2020 projects. In addition, she frequently serves on prestigious evaluation committees (ERC Advance and Synergy Grants, Cost, Wolf Prize, Israel Prize, Rothschild Foundation and binational programs). Prof. Lifshitz has also been an active partner in the establishment of the Nanotechnology and Renewable Energy Centers at the Technion and has acted as chairman or co-chairman for a variety of national and international scientific meetings.
Selected publications
Osovsky, R. et al. Continuous-Wave Pumping of Multiexciton Bands in the Photoluminescence Spectrum of a Single CdTe-CdSe Core-Shell Colloidal Quantum Dot. Phys. Rev. Lett.102, 197401(2009).
Grumbach, N., Rubin-Brusilovski, A., Maikov, G. I., Tilchin, E. Lifshitz, E. Manipulation of Carrier–Mn2+ Exchange Interaction in CdTe/CdSe Colloidal Quantum Dots by Controlled Positioning of Mn2+ Impurities. J. Phys. Chem. C117, 21021–21027(2013).
Tilchin, J. et al. Quantum Confinement Regimes in CdTe Nanocrystals Probed by Single Dot Spectroscopy: From Strong Confinement to the Bulk Limit. ACS Nano 9, 7840–7845 (2015).
Lifshitz, E., Evidence in Support of Exciton to Ligand Vibrational Coupling in Colloidal Quantum Dots. J. Phys. Chem. Lett. 6 (21), 4336-4347, (2015) (Invited Perspective).
Tilchin, J. et al. Hydrogen-like Wannier–Mott Excitons in Single Crystal of Methylammonium Lead Bromide Perovskite. ACS Nano 10, 6363–6371 (2016).
Kagan, C. R.; Lifshitz, E.; Sargent, E. H.; Talapin, D. V., "Building devices from colloidal quantum dots". Science, 353 (6302), p. 885, aac 5523-1-9 (2016).
Isarov, M.; Tan, L. Z.; Bodnarchuk, M. I.; Kovalenko, M. V.; Rappe, A. M.; Lifshitz, E., Rashba Effect in a Single Colloidal CsPbBr3 Perovskite Nanocrystal Detected by Magneto-Optical Measurements. Nano Lett. 17 (8), 5020-5026 (2017).
Jang, Y.; Shapiro, A.; Isarov, M.; Rubin-Brusilovski, A.; Safran, A.; Budniak, A. K.; Horani, F.; Dehnel, J.; Sashchiuk, A.; Lifshitz, E., Interface Control of Electronic and Optical Properties in IV-VI and II-VI Core/Shell Colloidal Quantum Dots; Chem. Commun., 53 (6), 1002-1024 (2017) (Invited Review).
Barak, Y.; Meir, I.; Shapiro, A.; Jang, Y.; Lifshitz, E, Fundamental Properties in Colloidal Quantum Dots. Adv. Mater. DOI: 10.1002/adma.201801442, (2018) (Invited Review).
Shapiro, A.; Jang, Y.; Horani, F.; Kauffmann, Y.; Lifshitz, E., Kirkendall Effect: Main Growth Mechanism for a New SnTe/PbTe/SnO2 Nano-Heterostructure. Chem. Mater. 30 (9), 3141-3149 (2018).
Strassberg, R.; Delikanli, S.; Barak, Y.; Dehnel, J.; Kostadinov, A.; Lifshitz, E. Persuasive Evidence for Electron − Nuclear Coupling in Diluted Magnetic Colloidal Nanoplatelets Using Optically Detected Magnetic Resonance Spectroscopy. J. Phys. Chem. Lett. 10(15), 4437-4447 (2019).
Horani, F.; Lifshitz, E., Unraveling the Growth Mechanism Forming Stable γ-In2S3 and β-In2S3 Colloidal Nanoplatelets. Chem. Mater. 31(5), 1784-1793 (2019).
A. K. Budniak; N. A. Killilea; S. J. Zelewski; M. Sytnyk; Y. Kauffmann; Y. Amouyal; R. Kudrawiec; W. Heiss; E. Lifshitz, Exfoliated CrPS4 with Promising Photoconductivity. Small, 1905924, 1–10 (2020).